Gift vouchers
Thinking about an unusual gift for a birthday, anniversary, or Christmas?
How about giving MORE SPACE, TIME, INNER PEACE, AND REDUCED STRESS?
Our previous clients shared those were the main results of their house-organization remakes!
Contact us at hello@yourspacebylucie.com to learn more about our gift options for your loved ones. Personalized vouchers are delivered within 48hrs from purchase. Delivered electronically within 48hrs from purchase.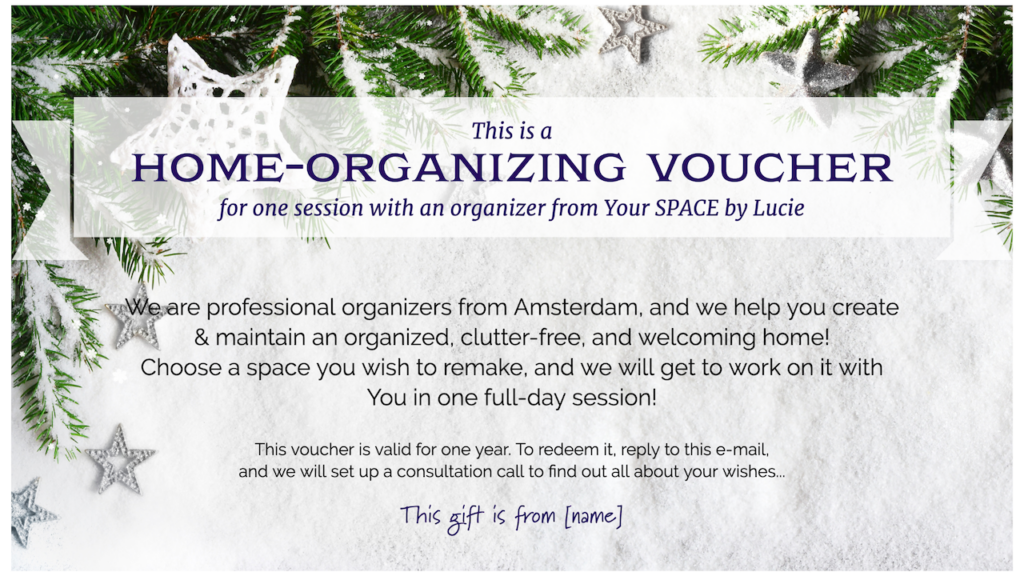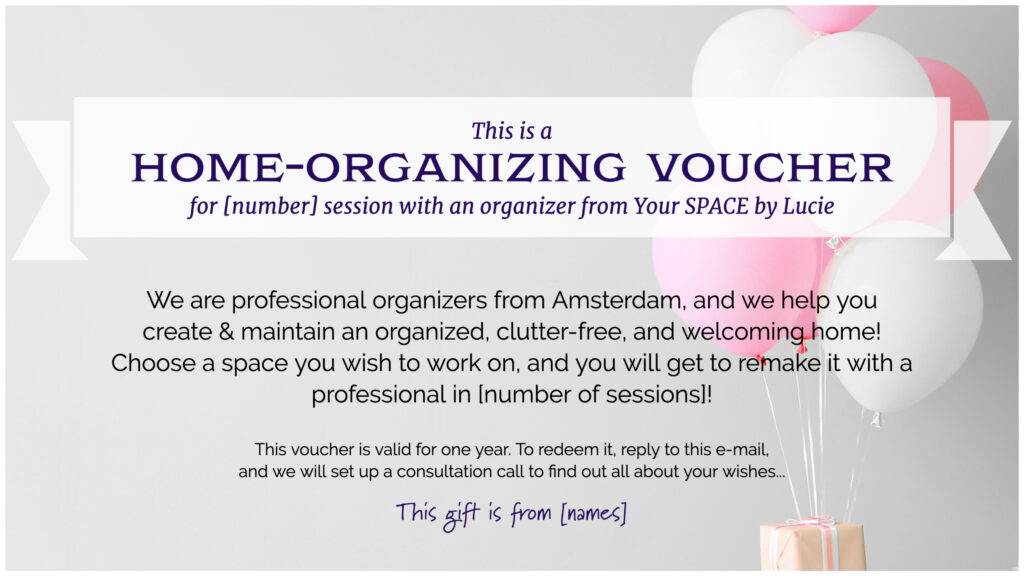 Showing all 4 results