Thinking about an unusual gift for a birthday, anniversary, or Christmas?

How about giving MORE SPACE, TIME, REDUCED STRESS, or just an EPICALLY ORGANIZED ROOM? All of the above are results of our house organizing process…
Contact us at hello@yourspacebylucie.com to learn more about all gift options for your loved ones, or purchase the top-selling 1-session voucher right away via the link below!
Personalized vouchers are electronically delivered to their receivers within 48hrs of purchase. Redemption is easily arranged via email and subsequent video consultation.
The validity of the voucher is one year. Vouchers can be transferable to other recipients.
Returns are possible within 30 days from voucher delivery.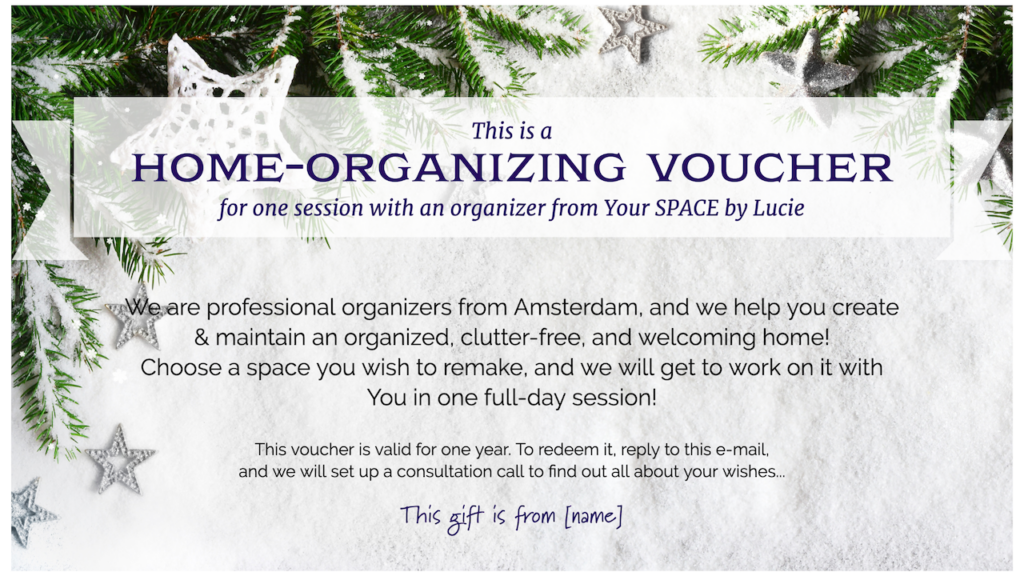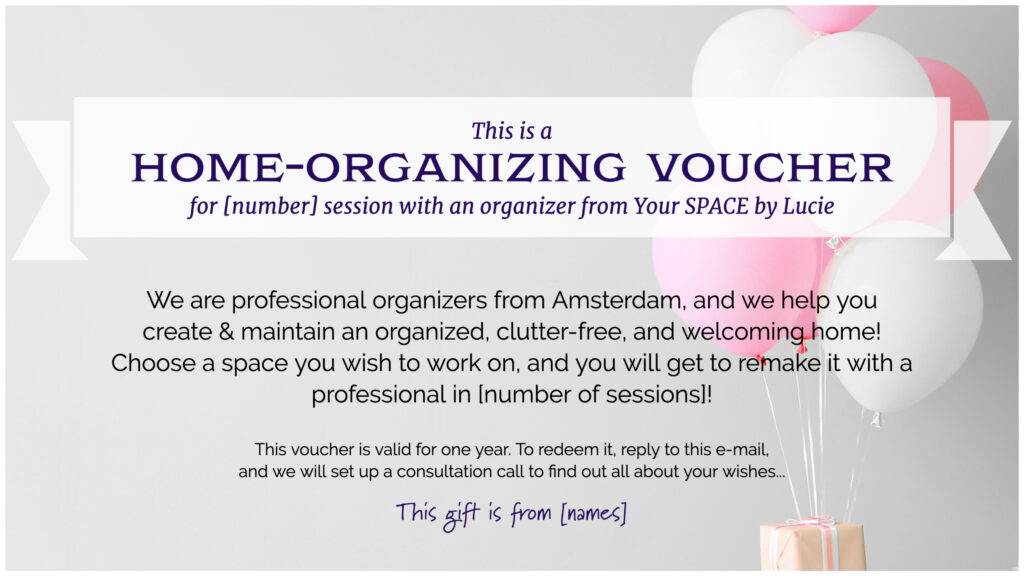 Reviews from previous gift receivers:
Thank you so much for the help last Saturday! Its like a completely new room!
It feels like I've saved two years of researching and experimenting different ideas for organizing. And now I can actually immediately enjoy using my office :).

Can't wait to finish what we started!
N.