We are professional home organizers based in the area of Amsterdam, and Nord Holland in The Netherlands.

We help our clients reclaim precious space in their homes or businesses, create organizational systems that are time-saving and easy to maintain, and bring harmony to their environment so it energizes and nourishes all members of the household.
To achieve our goal we provide diverse ideas, mental and emotional support, hands-on help, and any research and logistics needed. Our approach is educational so our clients are empowered to keep their space tidy and organized.
We pride ourselves to approach all our clients with a non-judgemental and compassionate attitude, taking you from wherever you are to wherever you wish to be.
Our Goals for You
Create an organized, clutter-free, and welcoming home that you are proud of
Understand where your clutter came from and know how to prevent it
Keep your home tidy and organized for a long time whether you live alone or with others
Reduce stress and overwhelm & gain mental peace and relaxation in your own home
Win back the time you spent tidying up and enjoy doing meaningful things
Our work method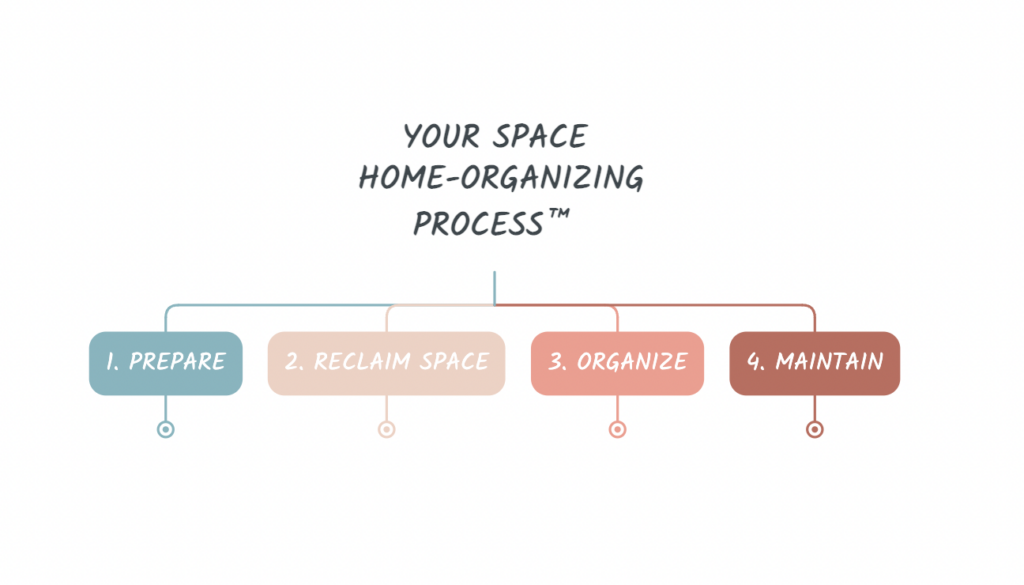 1. Prepare
We help you think ahead of all the important elements your project requires, so you don't feel overwhelmed by the size of it, and have sufficient motivation, energy, and momentum to accomplish all your goals
We prepare you for the mental and emotional aspects involved in decluttering and house organization, so you don't get stuck or discouraged halfway through your efforts
We help you address the roles of other household members so you avoid little arguments and ensure your house stays organized with the contribution of others
2. Reclaim Space
We create a plan of action for decluttering and disposal, so your brain can make only the important decisions without getting too tired or too overwhelmed by planning
We support you through the emotions of letting go with respect and understanding, offering honest feedback so you can finally let go of the items you were holding onto for years
Based on our decluttering time, we discuss and help you understand the roots of clutter in your life, so you can prevent re-cluttering in the future
3. Organize
We teach you how to organize your space based on the people who use it and their habits, so organizing becomes easy and intuitive for everyone, saving you time and energy
We advise storage solutions made for your home, so you can maximize your space, and have more functional and practical storage
We help you organize your stuff so you have a space for everything and it is easy to access it, clean it, and maintain it
4. Maintain
We check that your home organization is practical, spacious, and personalized to ensure it takes you a minimum effort and time to maintain it
At the end of the project, you receive 'Your Home Manual' document, that lists the strategies for organization maintenance and clutter prevention so you can enjoy your space for a long time
Your SPACE by Lucie team
"Our values are curiosity, creativity, and reliability.
Our approach is non-judgemental and compassionate support."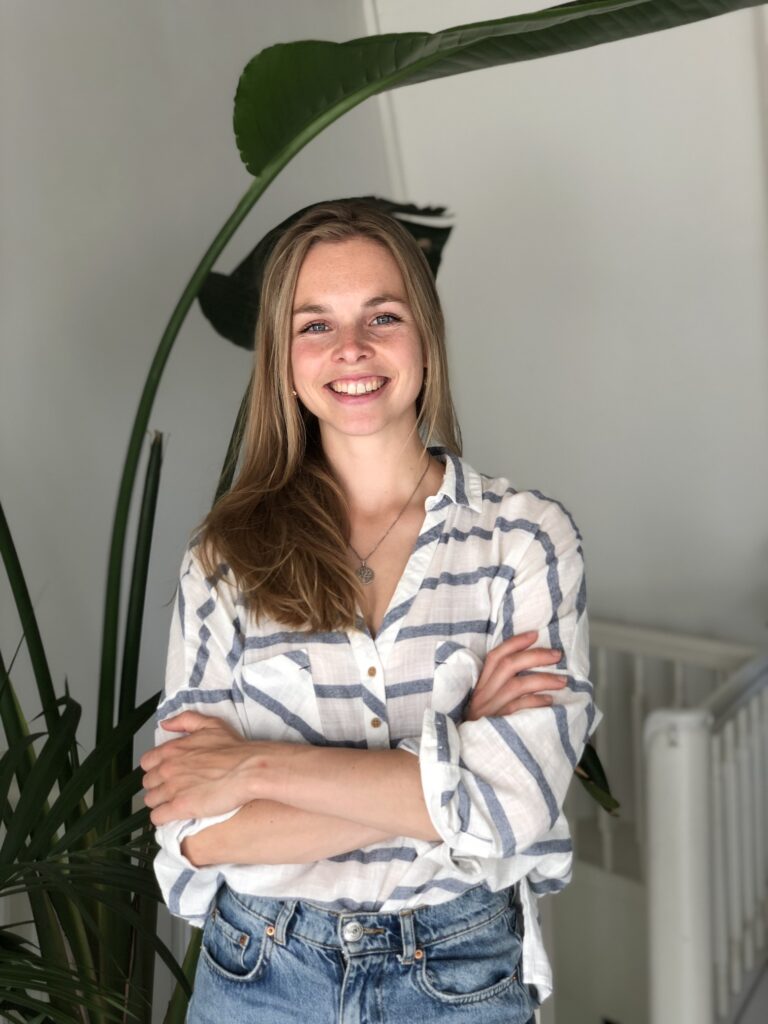 I am Lucie, professional organizer and founder of Your SPACE by Lucie.
When it comes to clutter, I'm known to get excited about situations that most people consider overwhelming and I love to cheerlead them through their space-reclaiming process.
I care for people's well-being and I am fascinated by our minds and bodies. I studied yoga and somatic therapy focusing on the nervous system and its regulation.
For years, I've observed the dialogue between our mind, body, and environment, and concluded that for a holistic change we need to address all those levels.
Establishing Your SPACE allowed me to combine that knowledge with my interests and character and to help others regain control over their lives.
Since 2020 I am a member of the Institute for Challenging Disorganization which provides me with ongoing education in working with chronically disorganized clients.
I have diverse experience organizing clients with neurodiverse makeup (ADD, bipolar, autism, OCD) or other difficulties (brain injuries, addictions, people suffering from depression, and anxiety).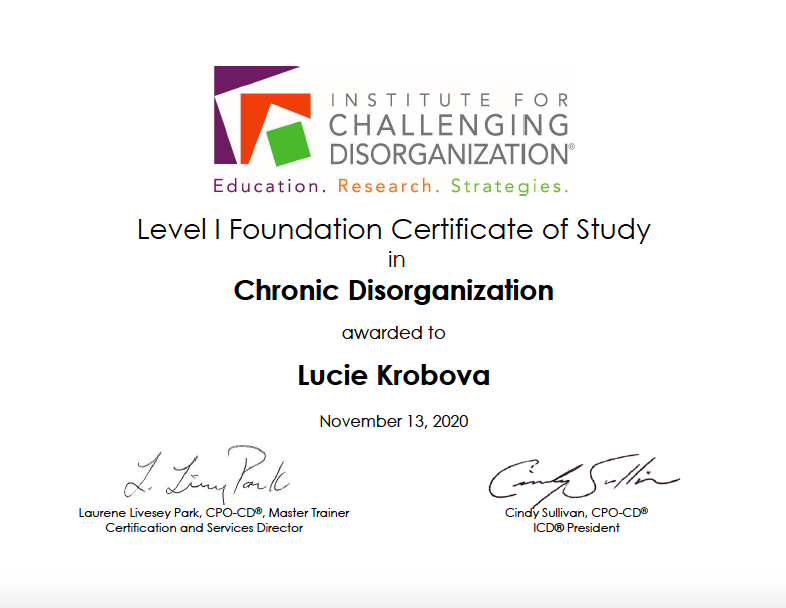 ---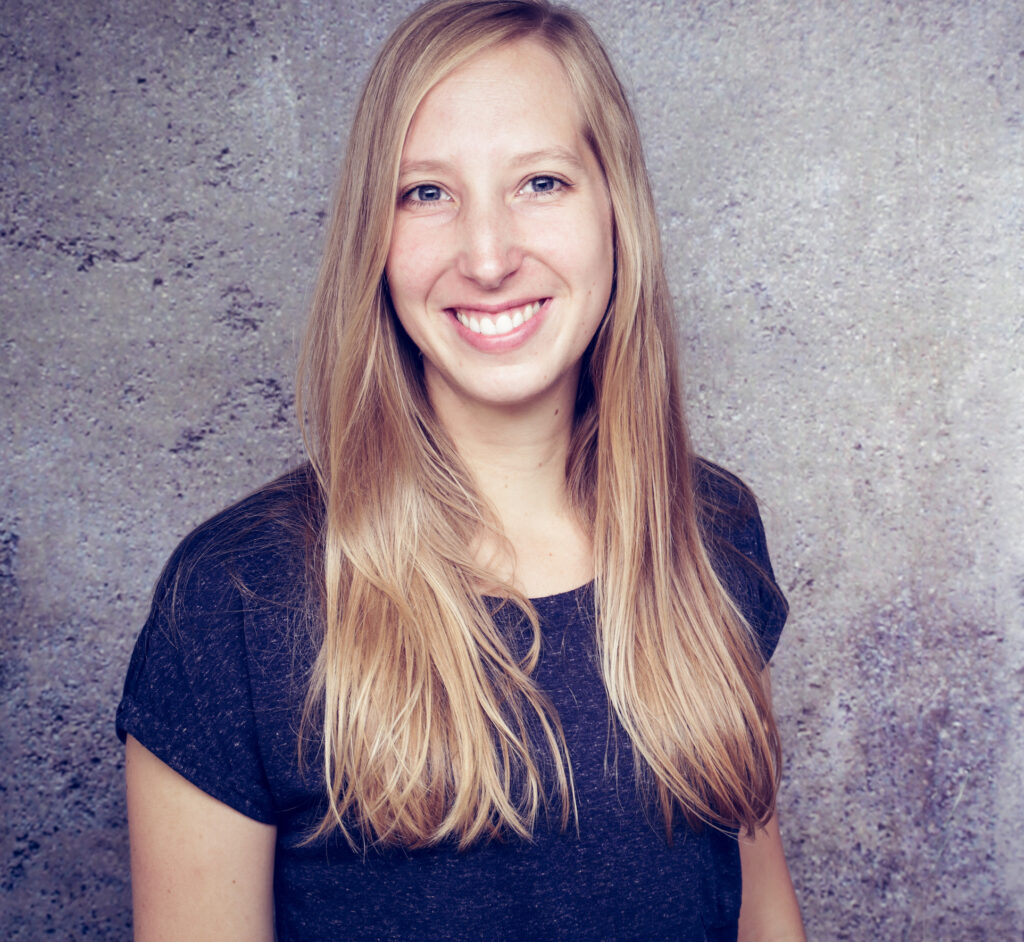 My name is Christina and after being a physical therapist in my home country Germany for 15 years, I now help our clients with decluttering and organizing their homes.

Already as a kid, I loved the process of tidying up – I would even volunteer to do my sisters' rooms. Before going to bed at night I always made sure everything in my room was where it belonged because it gave me a sense of calmness.
Later in life, when I helped family members or friends move or when moving, I realized that I very much enjoyed the process of finding ways to optimally use spaces and find storage solutions for all the belongings. I love getting creative in making a home calm and cozy.

When moving to the Netherlands I decided to follow this passion and combine it with the joy of helping people along their journey. The liberating feeling of decluttering and the peace of mind that living in an organized surroundings can give is what I love to share with You.
What is 'professional organizing'?
If you never heard of a "professional organizer", you're probably not alone.
Our industry is relatively new, and frankly, we are here to solve the first-world problems: The overabundance of stuff, choices, commitments, and the issue of "not-enough-time-to-do-it-all".
We recognize the benefits of more simple and conscious living, where we act upon choices instead of impulses.
We help people to let go of stuff that doesn't serve them, so the things that they love can really stand out and inspire.
We know, that a cluttered environment contributes to a cluttered mind (or vice versa), and are determined to create more space for our clients: in their homes, their heads, and their lives.
Your SPACE by Lucie interviewed
To get the best taste of our work, our values, and our approach, watch the below interviews.

1 – SHIFT WITH SHUBRA podcast episode on befriending Your Space
2- In- person interview with Yo Samdy Sam and my approach to work with the neurodivergent clients
The benefits of organized space
No more looking for misplaced stuff
Faster and easier to clean up
Relaxing and loving environment

Hosting visitors without the need to hide your clutter

More time for yourself and with your loved ones
More efficient and productive living
Enough space to welcome new things in life
Sense of self-accomplishment
and much more…
Why hire a professional?
Have a proper plan and structure for your project
It's faster and more efficient
It significantly saves your energy and time
Have someone to hold you accountable and pull you through till the end
Receive educated and experienced advice
Learn about clutter prevention for the future
Have an objective look at your possessions and your behavior without judgment
Receive honest feedback
Have someone check on your energy levels and emotional state
Share stories and problems with a professional who doesn't judge you
We make decluttering and organizing FUN and EASY!