This one is for you, parents. I am not a parent myself, however, after four years of living as an au-pair in a family with two schoolboys, I do know the routine. 
Being ready for school isn't just having the school bags ready. Have you thought of the shoe size for PE, or having a place in your home to hold all the incoming and processing papers that are always so many at the beginning?
Getting your home ready and supportive to efficient school rhythm is half of the win.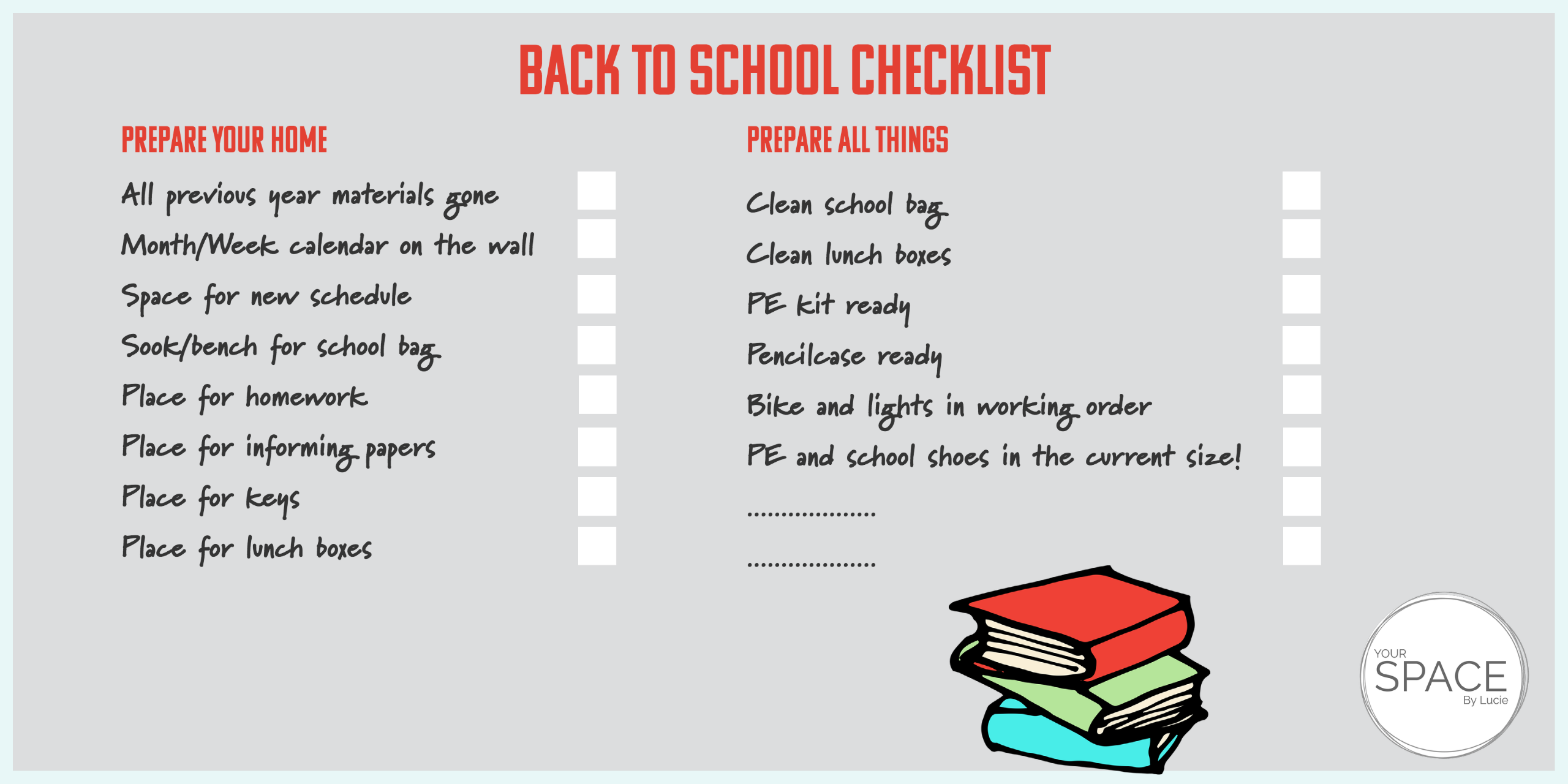 For PDF version to download and print out: