In the third part of my blog series on recycling and disposal in the Netherlands, we'll have a look at one of the trickiest topics. ELECTRONICS!
As a professional organizer, I see an incredible amount of cables, batteries, lights, and electronic gadgets. Usually, it lies in one big box: dusty, entangled and forgotten. With the great speed technology is evolving nowadays, we seem to have a hard time catching up with the disposal of our old stuff.
Confused about what cable belongs to which gadget, we are afraid to throw away any of them. "Maybe I could use it/ I might need it" or "I will ask my husband" are the common answers for electronic clutter. Frankly, most of those cables never get used.
"I just don't have the heart to throw it into a bin"
The getting-rid-of part gets tricky as most people's instinct is to NOT throw away those cables and gadgets to a normal bin. And I sense that that is actually the number one reason for electrical clutter in our households. Luckily, you do have some nice and eco-friendlier options!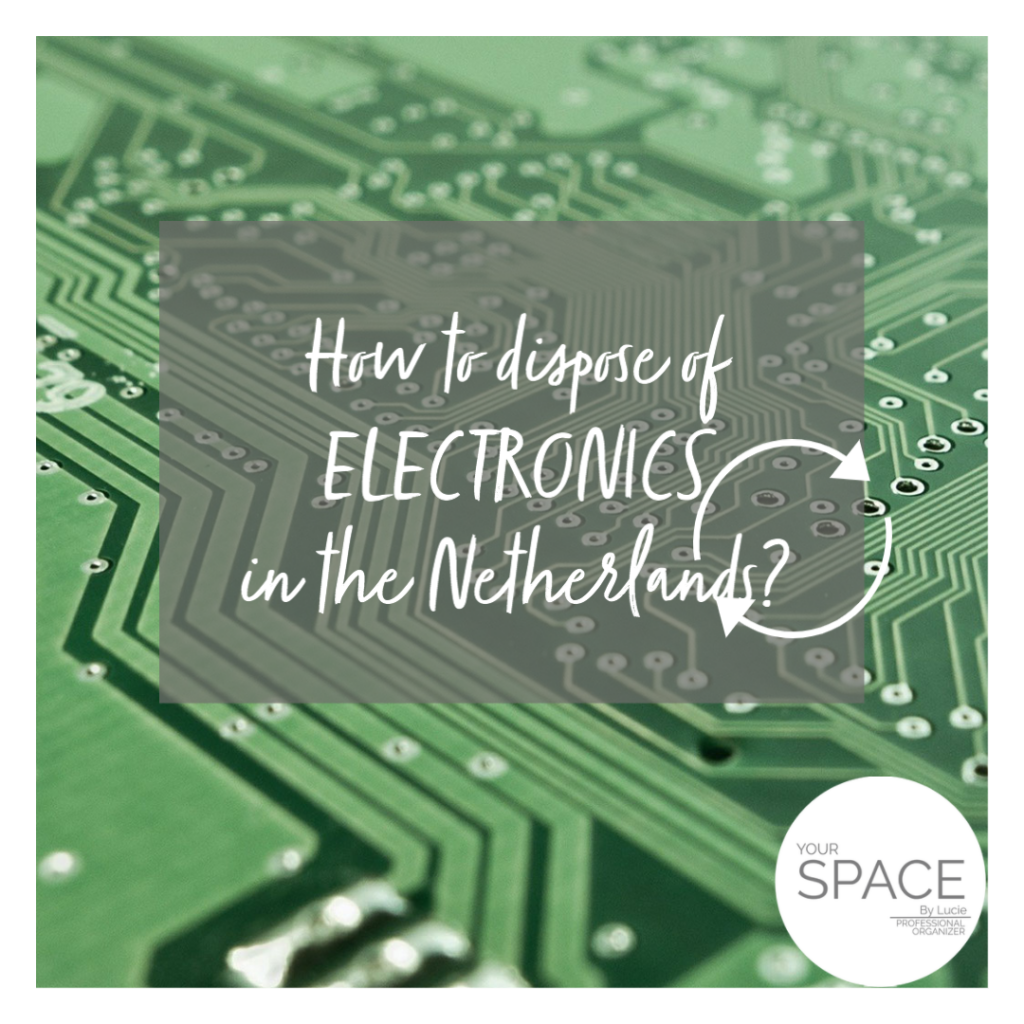 SELLING
Are your devices in working condition, and you think you can get worthwhile money for them? The value of old electronics is often a concern; hence I would encourage you to do some research. Check Marktplaats, FB, eBay, or any other platform where you wish to sell. Consider the condition of your offered piece and compare it with the same/similar products and their sold prices.
Feeling like you might make money on some vintage treasures? There are some impressive sums offered for old and original Apple products. For example, the original unopened 2007 iPhone model can be worth thousands of dollars (check the article)! The same might go for old pre-Millenial Apple computers. Of course, everything needs to be in working condition, so if you think of making money on vintage electronics, take them out of that dusty box and start researching.
APPLE TRADE-IN
As the company aims towards a more sustainable business model, Apple is offering a trade-in program. Owners of Apple products are encouraged to dispose of their old gadgets with the company itself to be refurbished or reused in parts for future products. The incentive is a credit for any new device you wish to buy. Check the trade-in prices on their web to see how much money you can save.
Since I am an Apple user, I only have experience with this type of trade-in. Do you wish to contribute to this article with other brands' trade-in programs? I am more than happy to update this post!
DONATING
If selling isn't worth your time, but you feel sad to throw away your old but functioning device, you can always donate it to Kringloopwinkels (=second-hand stores). Here's a list of (presumably) all the kringloopwinkels in the Netherlands. Search for the one nearby your place, and drop your donations off at the back of the store. It couldn't be simpler! Make sure that your device is functioning, complete, and clean.
ELECTRONIC RECYCLING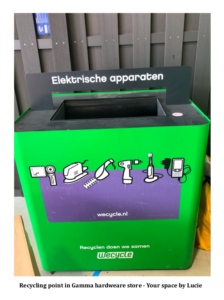 Finally, we're coming to the point of responsibly disposing of the broken stuff that doesn't make it to the categories above. So, where are those electronic bins?

1. In most shops such as AH, Jumbo, or Plus, there will be a bin for empty batteries and old lightbulbs. Most times, it will be by the entrance; sometimes, it is located next to a bottle return point.

2. For small electronic devices, go to your local hardware shop. Gamma, Karwei, or Praxis have proper recycling bins by their entrance to drop off cables, cameras, phones, LED lights, other lightbulbs, and batteries.

3. If you have large electronics such as TVs, computers, stereos, etc., you'll have to make a trip to your local milleauplein. Your town hall website should have an ecology/waste disposal section and direct you to their recycling center/milleauplein.
RECYCLING COMPANIES
Many companies take care of the digital data shredding before disposing of your computers and laptops. Such companies are perfect if you have larger quantities and want to make sure all your data are destroyed before deciding to pass your devices into the re-cycle. Google "computer recycling + your local area," and you will get plenty of companies competing over your device.
.
Knowing how to get rid of things responsibly and economically is often the biggest block in people's decluttering journey.
That is why we created the CLUTTER DISPOSAL MANUAL, with over a dozen pages on recycling, donating, or reselling just about anything in the Netherlands… With added bonus list of services that aid you in living a clutter-free life.
Purchase your lifetime access to this ever-growing document, and let us assist you with your next project!
.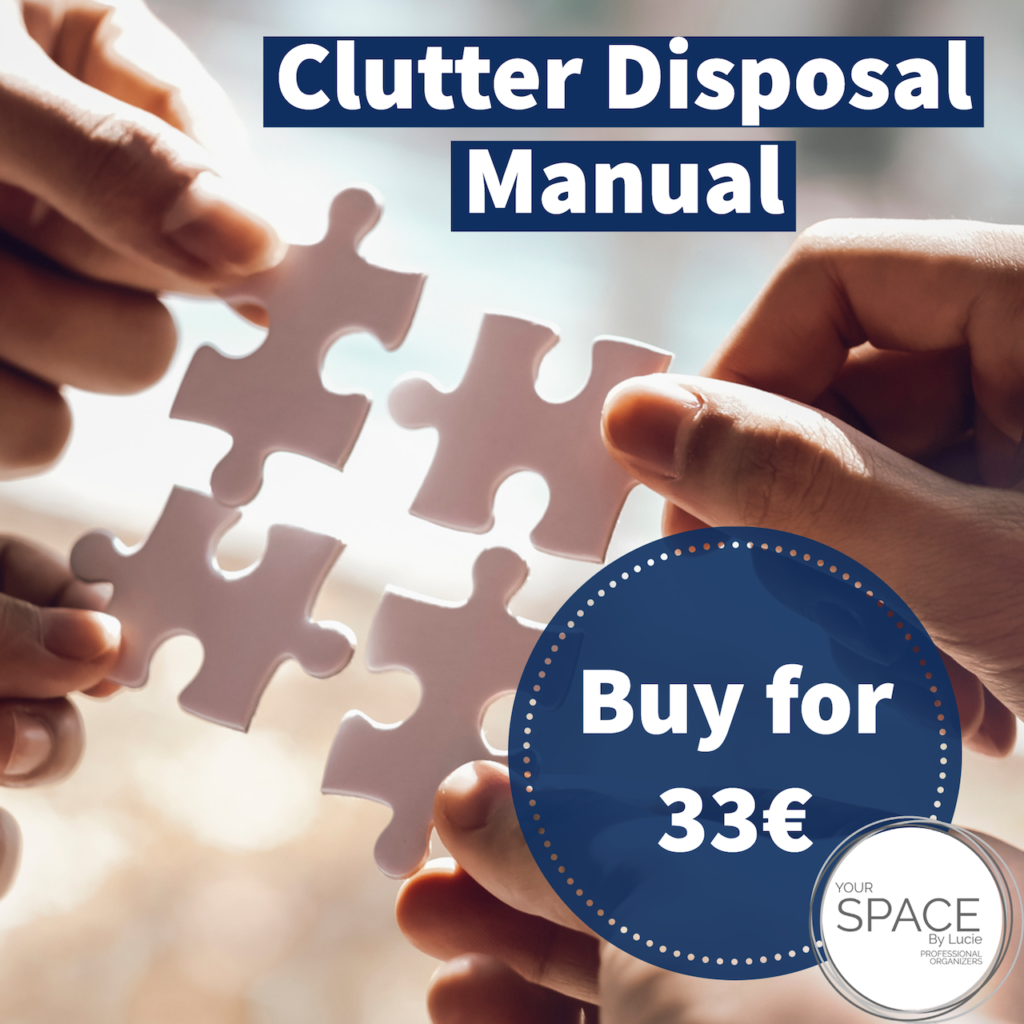 ---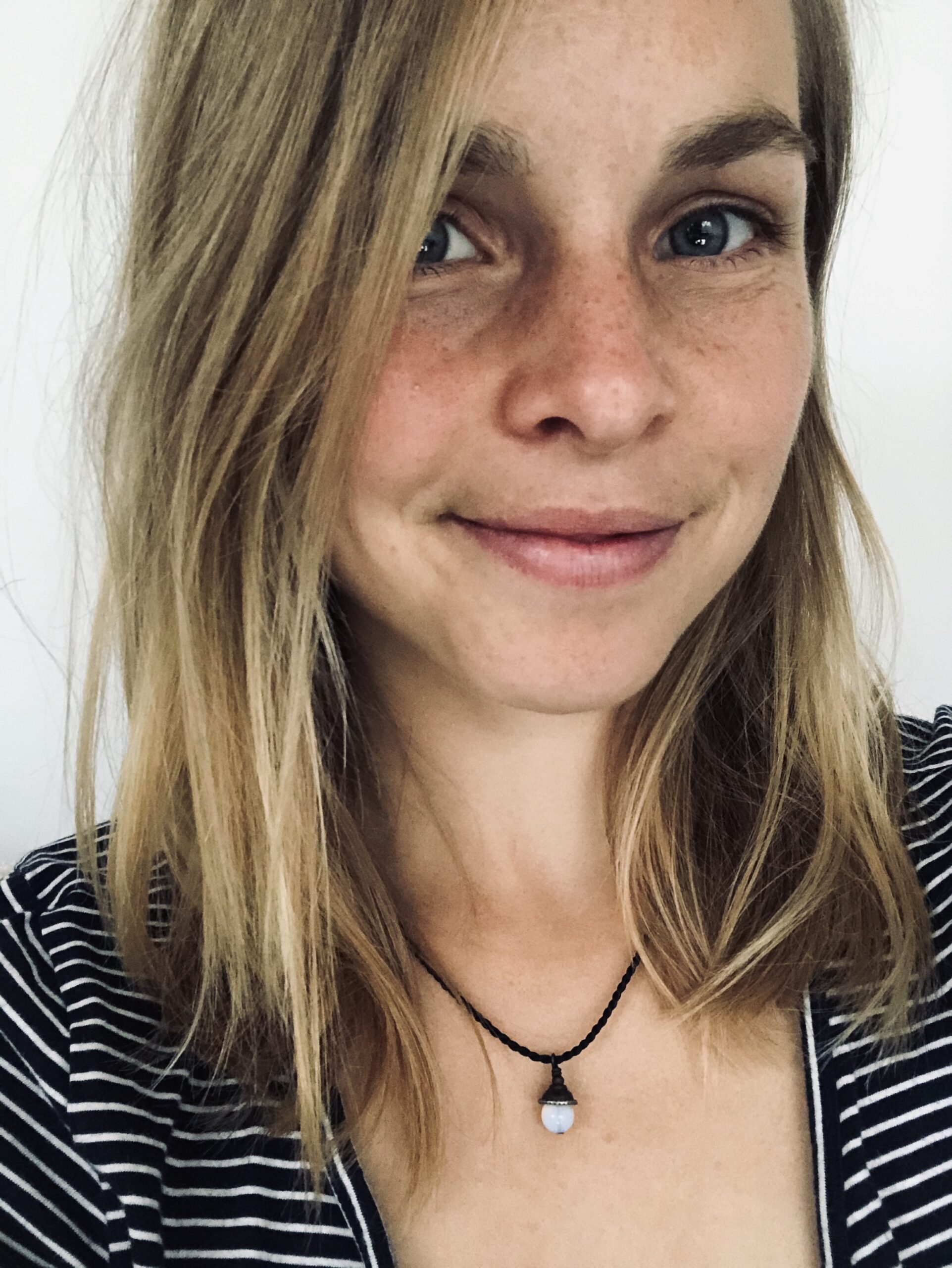 Article by Lucie Krobova
Founder of Your SPACE by Lucie
Professional Organizer
Amsterdam, NL