Perhaps you figured out that decluttering your house before any big spring cleaning is a good idea. It's awesome if you feel the determination to clear out your life a little bit. But have you thought your plan all the way through, or is there still this pending question:
"How do I get rid of all of this stuff without contributing to landfills?"
Declutter with responsibility. Ecological awareness is often high on the list for us living in the Netherlands and hence a common reason for hesitation regarding decluttering.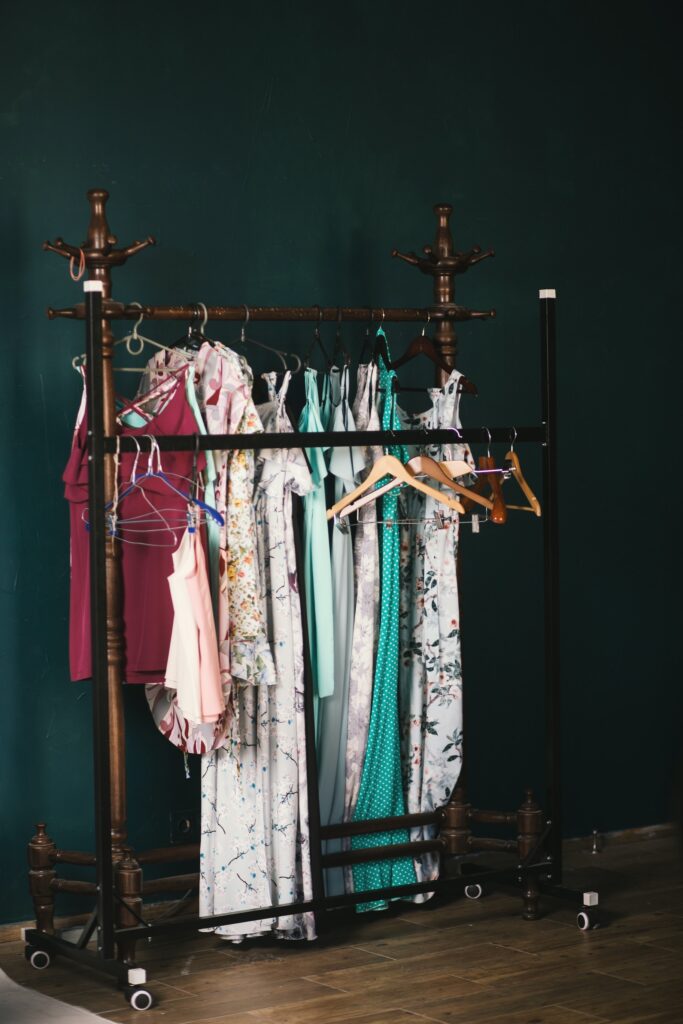 As a professional, I try my best to give items a second life. And the good news is, there're just so many other options besides landfils!
I've been searching for alternative options nearby Amsterdam and Haarlem and will cover my findings in this and many other following articles.
This is only the first part of my blog series, "How to recycle in the Netherlands." I will be covering books, electronics, toys, and many other topics in the coming weeks.
(If you're from the rest of the Netherlands, you can still find beneficial information universal to the NL).
REUSE AND RECYCLE
Reuse and recycle companies are my favorite option for giving your wardrobe a new life. And your stuff doesn't necessarily need to be in great condition! Strange? Keep reading 😉
There're clothing containers all over Amsterdam (except the very center around Dam Square and de Wallen) from sympany.nl. I just love how accessible and simple they made things for any busy declutterer. Simply enter your postcode on their website, and you get a map of all their containers. They're big and green, and once you start paying attention, you'll see them everywhere!
Make sure to protect your donation from damp and dirt by securing it in a tied bin bag. Sympany unpacks your donation and decides what's sellable and what isn't. They'll sell your clothing in second-hand shops and pour their earnings back to the company to fuel their bigger goal.
The goal is textile sustainability and upcycling. Even if you have damaged clothing, it can still be used and recycled into a raw textile material! It can further serve as heat or sound insulation and carry on its reincarnation in another form. So add your ripped jeans and shirts in without a worry. The only condition is cleanliness.
If you wish to get rid of your jewelry, shoes, bedsheets, or other textiles, Sympany takes everything textile-related such as curtains or even teddy-bears!
For Haarlemmers, there are no Sympany containers as the town hall has its own textile recycling system. To find where's your nearest container, fill in your postcode on this website. Shoes, curtains, bedsheets, and most other textiles are also allowed in. However, don't waste your trip going there with pillows and duvets as they don't take these.
In case you're outside of the Amsterdam and Haarlem area, don't worry. There's another company doing their best in providing residents of the Netherlands with textile containers. Visit Reshare.nl to find a nearby container if you live in Den Haag, Rotterdam, or other Dutch cities. Because I focus on the Amsterdam area, I can't tell exactly what's happening with the clothing, but I am sure you can find out! Please, let me know if you do.
KID'S CLOTHING
Kid's clothing is often slightly harder to get rid of as there's so much emotion connected to it. Besides, kids grow up so fast that most of their outgrown pieces are still in great shape.
I get to see a lot of stashed kiddie clothes around my client's houses just because the parents are worried that it's not going to find "the right home."
I'd advise you to find a community of parents in your local area (usually on FB groups) and try giving it or selling it in there.

Tip: sell or donate things in bulk rather than as individual items. You'll rarely earn back your effort by selling just single pieces! Bulk your clothing in small packages of the same size, gender, season, quality, and condition. Now it's easier to put a nice round price on it. Make sure that when photographing the bundle, it's still visible what items you're selling and what's the condition.
RESELL YOUR CLOTHING
For more expensive clothing that is just too hard to donate, you can try selling it on platforms designed for this purpose. There're apps like Vinted.nl that will allow you to list your items fast and simple.
If you're Amsterdammer and live nearby the Pijp, there's a great shop, ReLoveExchange, that can re-sell any clothing that's still in great shape. You can choose to get cash or store credit in exchange. They're currently (March 2021) not accepting donations for the corona regulations and slow sales, but it's worth keeping their web in your bookmarks for future opportunities.
If you own high-end designer items in pristine condition, you might be interested in selling your items on Lampoo.com. A company for luxurious pre-loved items operating from Italy and buying in from the whole of EU.
SELL REALISTICALLY
I know it can be hard to part with things while not getting anything back (right…except for more space and peace of mind!). Thus I see people trying to sell as many things as possible without a more holistic look. So let me remind you something!
How important is it to really earn few euros versus spending time with your family, enjoying your free time, or doing some extra work? Everyone needs to ask themselves whether it's actually worth it in their unique life circumstances. I am in no way trying to discourage you from selling things, but you should consider few things:
"How much extra time do you have in your day?
What obligations you have to fulfill daily?
What's your financial situation (is it going to make a difference?)?
How valuable is the item you're selling (look at the second-hand price, not the original one!)
How much time does it take to take care of the selling process from A-Z?"
The answer will be unique to each one of us. If you have the time, the energy, and the item you wish to sell is valuable enough to make a difference in your bank account, go for it!
For more discussion on this topic, watch my older video and engage in the comments below.
.
Knowing how to get rid of things responsibly and economically is often the biggest block in people's decluttering journey.
That is why we created the CLUTTER DISPOSAL MANUAL, with over a dozen pages on recycling, donating, or reselling just about anything in the Netherlands… With added bonus list of services that aid you in living a clutter-free life.
Purchase your lifetime access to this ever-growing document, and let us assist you with your next project!
.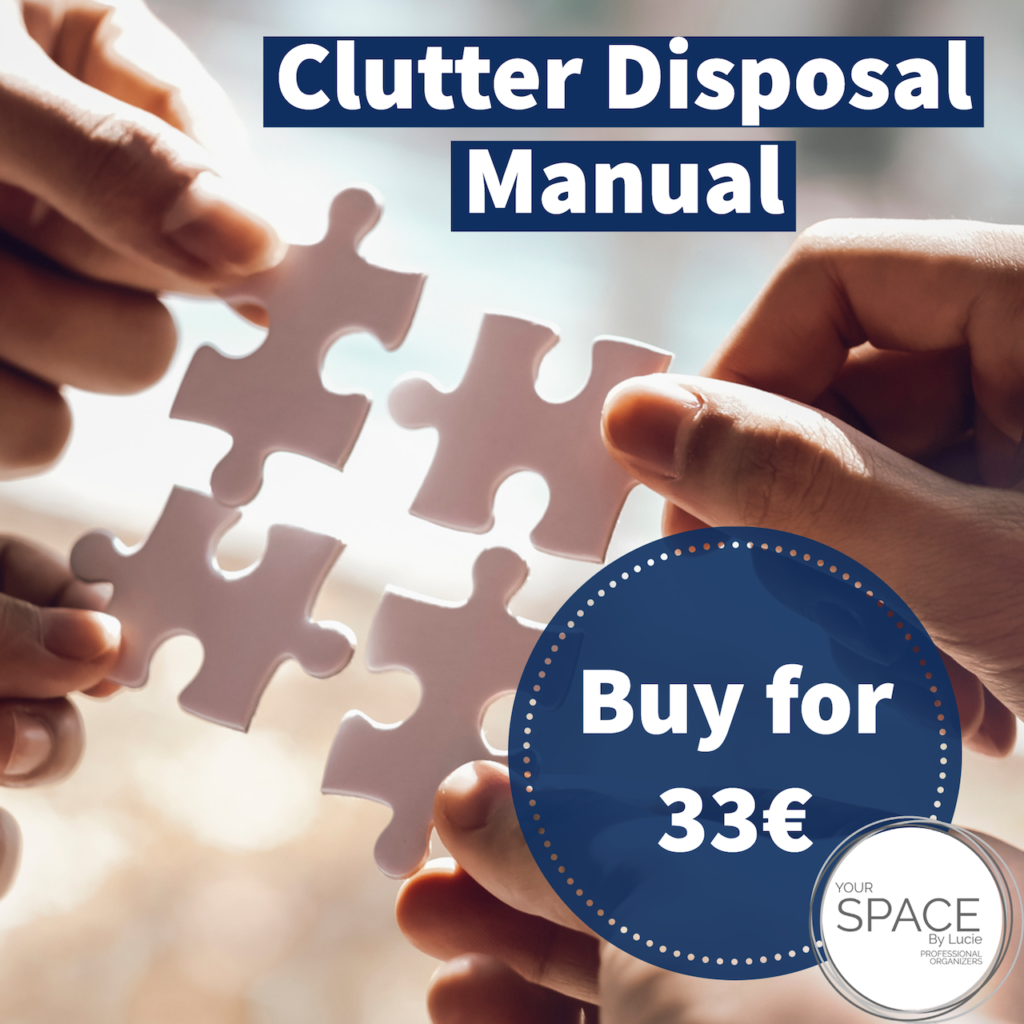 ---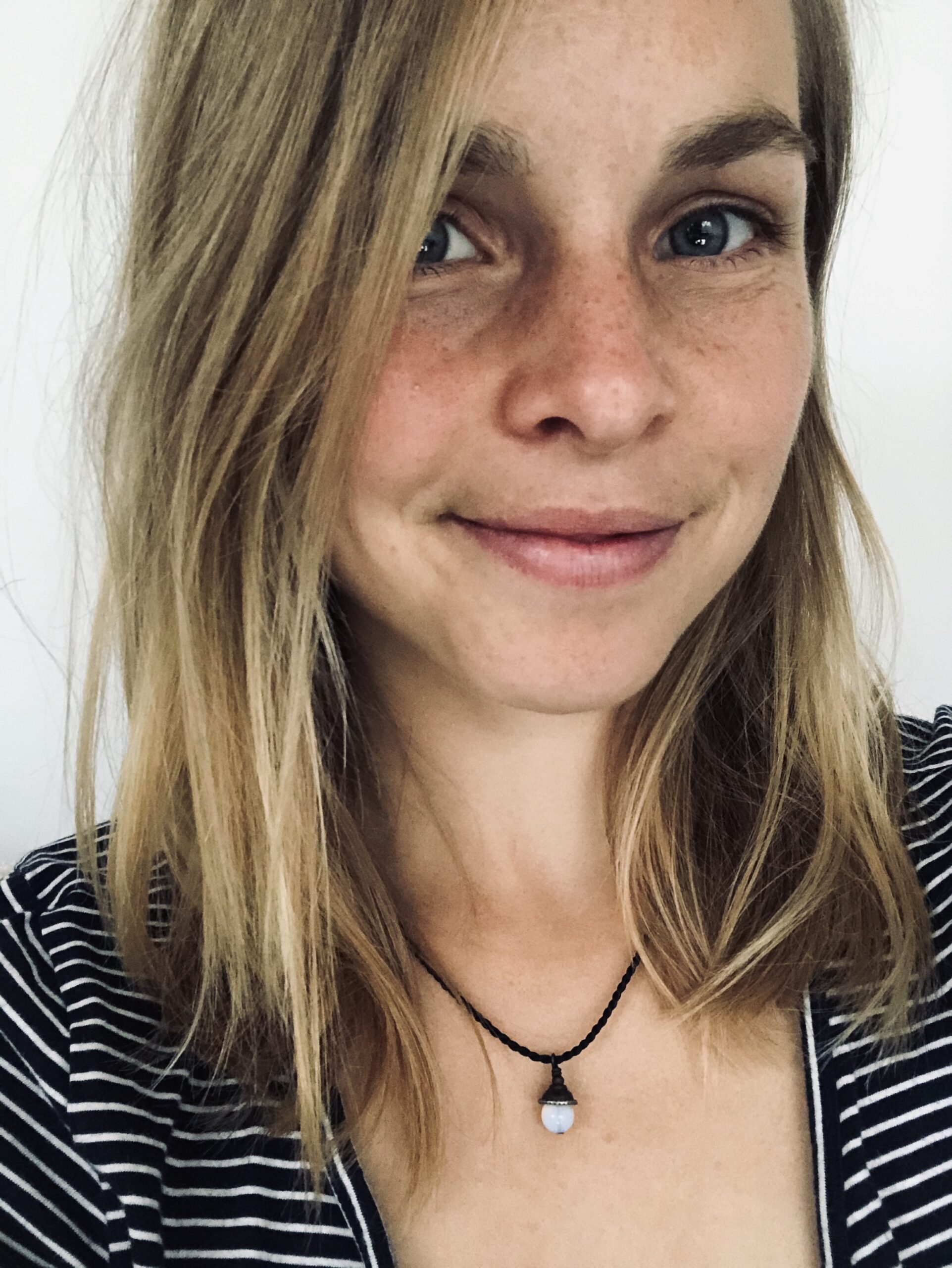 Article by Lucie Krobova
Founder of Your SPACE by Lucie
Professional Organizer
Amsterdam, NL