In my last blog post, I mentioned doing a whole series of articles on recycling and re-using stuff in the Netherlands. I encourage homeowners to declutter responsibly, hence I am trying my best to answering your question
"How to get rid of all of this stuff without contributing to landfills?"
Today we're going to have a look at books. As a professional organizer, I am hearing some of my clients say, "I just don't have the heart to throw away books into a bin." Well, I don't have the heart either, and the great news is that you don't have to! So let's have a look at alternatives…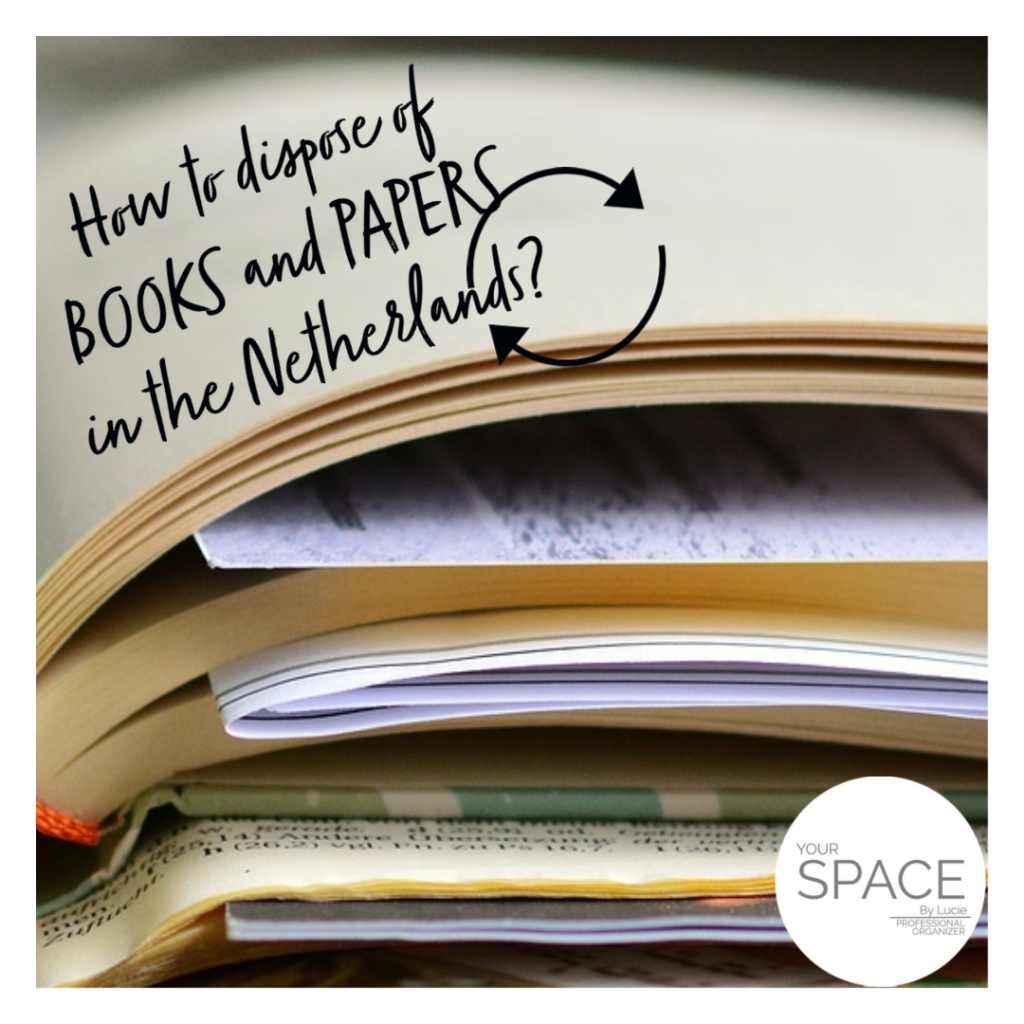 "MINIBIEBS" FOR DUTCH AND ENGLISH TITLES
Luckily for us, the Dutch are great at encouraging people to re-use books and get second-hand ones. If you live here, you couldn't have missed all the mini-libraries on the streets. They are called a "minibieb" (from the Dutch word for library = de bibliotheek). It's not exactly a library per se, rather a place where you bring your books if you no longer want them, with the option of taking something new. The good thing is that in the more international cities, you'll find titles both in Dutch and English.
So if you do have any books in these languages, just bring them there! Here is a great website that has a locator of many mini-libraries. Type your postcode, your street name, or allow to track your location. The map is full of minibiebs, but if you find one that's missing on the web, you can add it (preferably with a photo) and contribute to the website.
You can also check with your local school to see if they have a similar going system. I know that the International School Haarlem has a minibieb at the upper primary campus just at the entrance (check if it's still available due to the covid measurements).
OTHER LANGUAGES BOOKS
If you own and wish to declutter books in the less common languages, minibieb might not be the best home. *Although that depends a lot on the neighborhood. I've seen some places with German, Spanish, or Turkish books, so check first, and use your common sense.
What I advise is to turn to your mother tongue community on FB (or elsewhere). I am a part of at least five FB groups from the Czech and Slovakian nationalities, so I bet everyone will find some of their mother tongue groups there. Giving away your books to the same language community will higher the chances of them reading your books.
Of course, if you have friends, schools, or clubs that speak your language, FB isn't your only option. 😉
SELL YOUR BOOKS
Just as with the clothing, you might want to consider the pros and cons of selling. How much are you going to earn vs. the time and energy you're going to spend dealing with the sale. Whichever platform you want to choose, check for how much books are sold there. And I am saying sold, not offered! Make sure that when putting a price, you maximize your sale change and minimize the rude comments and insults for a "too expensive" offer.
I've seen many people selling books on FB or Marktplaats for friendly prices around 1-5€/book. Usually, it makes sense to offer a selection of books with the possibility of selling all at once to minimize your effort. You may sell a series ( like HP, LOTR, etc…), books of the same author, genre, or age group/ (reading level for kids). It's going to be much easier to deal with 1 buyer and get rid of 7 books rather than 7 buyers selling 7 books. Time efficiency is everything!
Another alternative to selling your books is The Book Exchange – a second-hand bookshop focused on English literature and social sciences. They're based in Amsterdam center and happy to buy books from people. So if you have a big and valuable collection of books, and don't want to waste it on the internet hassle, get in touch with them. You can either bring your books in person or send them a picture first. After reviewing which titles they need, they'll send you an offer.
I don't have any personal experience with this shop. However, it sounds and looks wonderful as far as their website tells. I'd welcome to hear your experiences to add to this article if you have any comments to share 🙂
ANTIQUE BOOKS
I am happy I recently run into a FB post of someone asking about selling valuable antique books. The Netherlands is full of antique places and bookshops, so I can imagine the changes are quite high to sell something. I have no personal experience with antique books so far, but after researching the options for Amsterdammers, Antonbooks.com is buying old and rare books in good condition. Then they re-sell it online, shipping these rarities worldwide (with brilliant Google reviews).
If you have any personal experience with selling antique books (or other antiques), please comment below or message me to expand our common well of knowledge together.
MAGAZINES
Paper recycling will be obviously the simplest way to get rid of magazines, and yes, even if it has a slightly glossy cover, it's said to be fine for recycling. (What you can not recycle in the paper container is photo paper, but magazine covers are good to go).
Don't you have the heart to throw your magazines away? Could they be used by another pair of eyes? Sure! But first, let's review what kind of magazine you have…
If you subscribe to the "latest news and gossips" kind of magazine, let's face it. By the time you'd try passing it on, it's mostly outdated. Try offering it to a friend or a neighbor, and if you're not successful there, part with it by the recycling bin.
However, magazines with more "durable" information, interesting content, and beautiful images can have a second life! Many people still appreciate a year-old National Geographic, Vogue, House & Garden, and similar.
Here are few ideas on how to pass it on:
Kringloop – check with your local second-hand store if they have a magazine section because many of them do!
Waiting Rooms – when visiting a dentist, doctor, or waiting for a haircut, keep your eyes open for the collection of magazines lying around…start a conversation with the people at the desk and ask them if they'd be interested to get few of your latest numbers.
Shelters – there are many shelters in the Netherlands for victims of domestic abuse, refugees, or homeless people. If you know any of these, and have some Dutch inspiring magazines, try giving them away in there.
(Art) Schools – magazines with beautiful pictures are the best source of collage making, or fun colourful art. If you have magazines with child-appropriate content, ask your school whether they're interested to take in some of your pieces as their crafts materials.
.
Knowing how to get rid of things responsibly and economically is often the biggest block in people's decluttering journey.
That is why we created the CLUTTER DISPOSAL MANUAL, with over a dozen pages on recycling, donating, or reselling just about anything in the Netherlands… With added bonus list of services that aid you in living a clutter-free life.
Purchase your lifetime access to this ever-growing document, and let us assist you with your next project!
.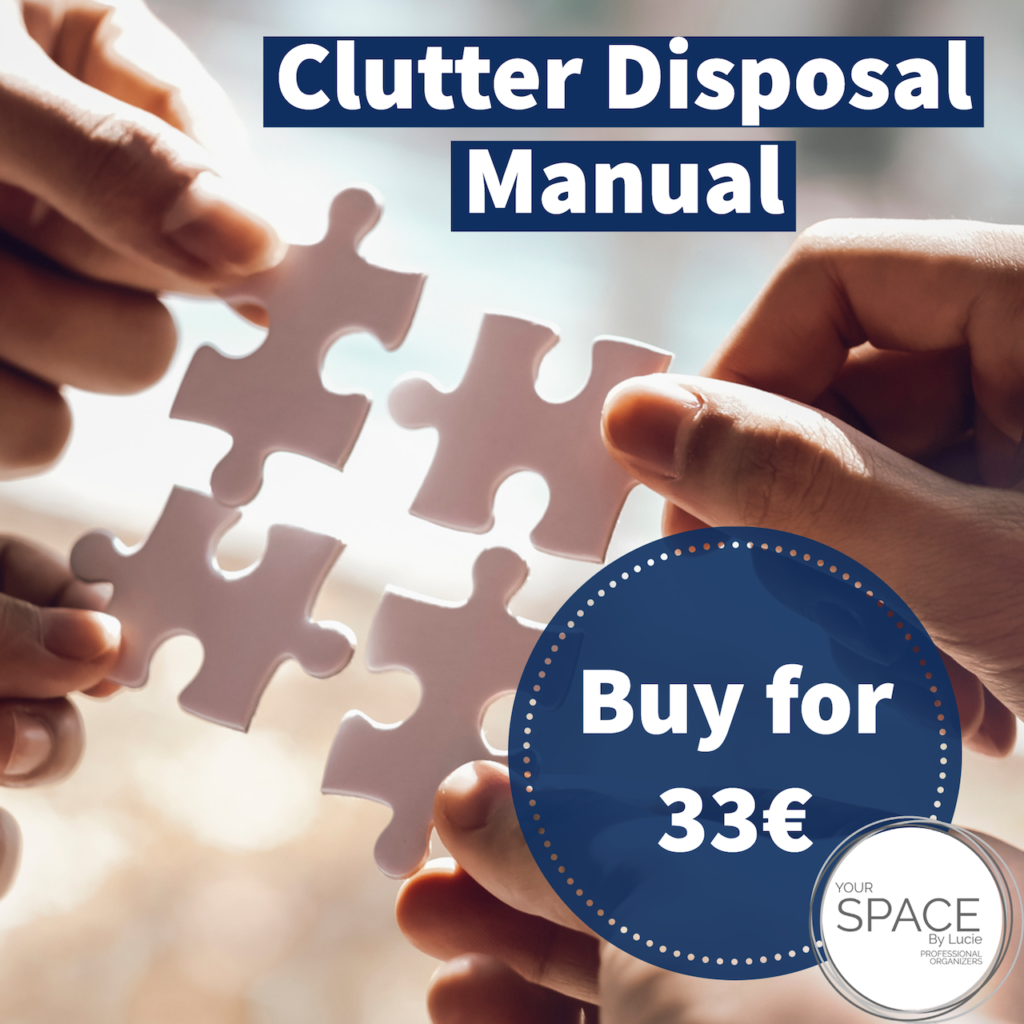 ---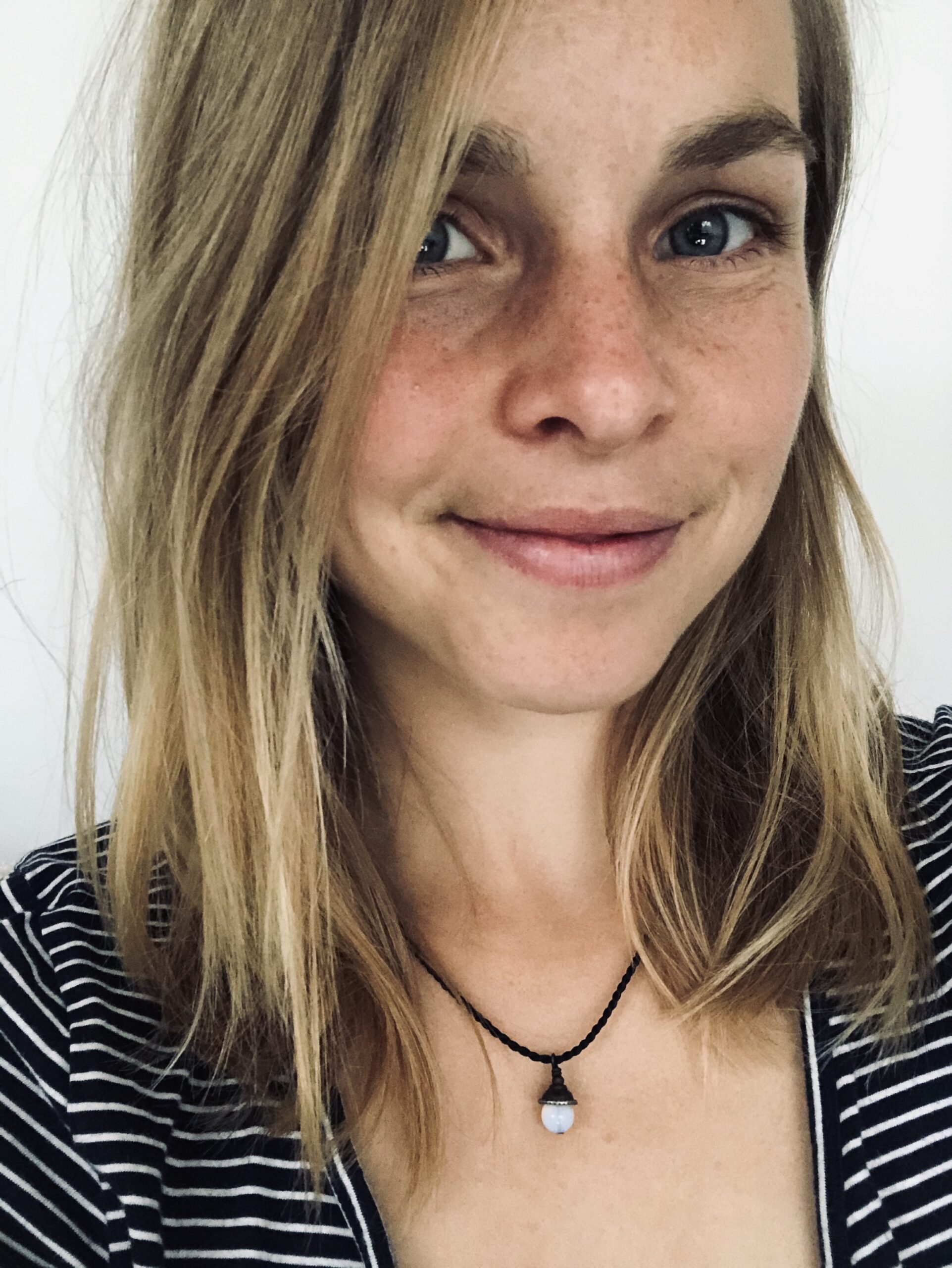 Article by Lucie Krobova
Founder of Your SPACE by Lucie
Professional Organizer
Amsterdam, NL